Fall fishing, or not...
Mood:
cool
Topic: Empty lakes...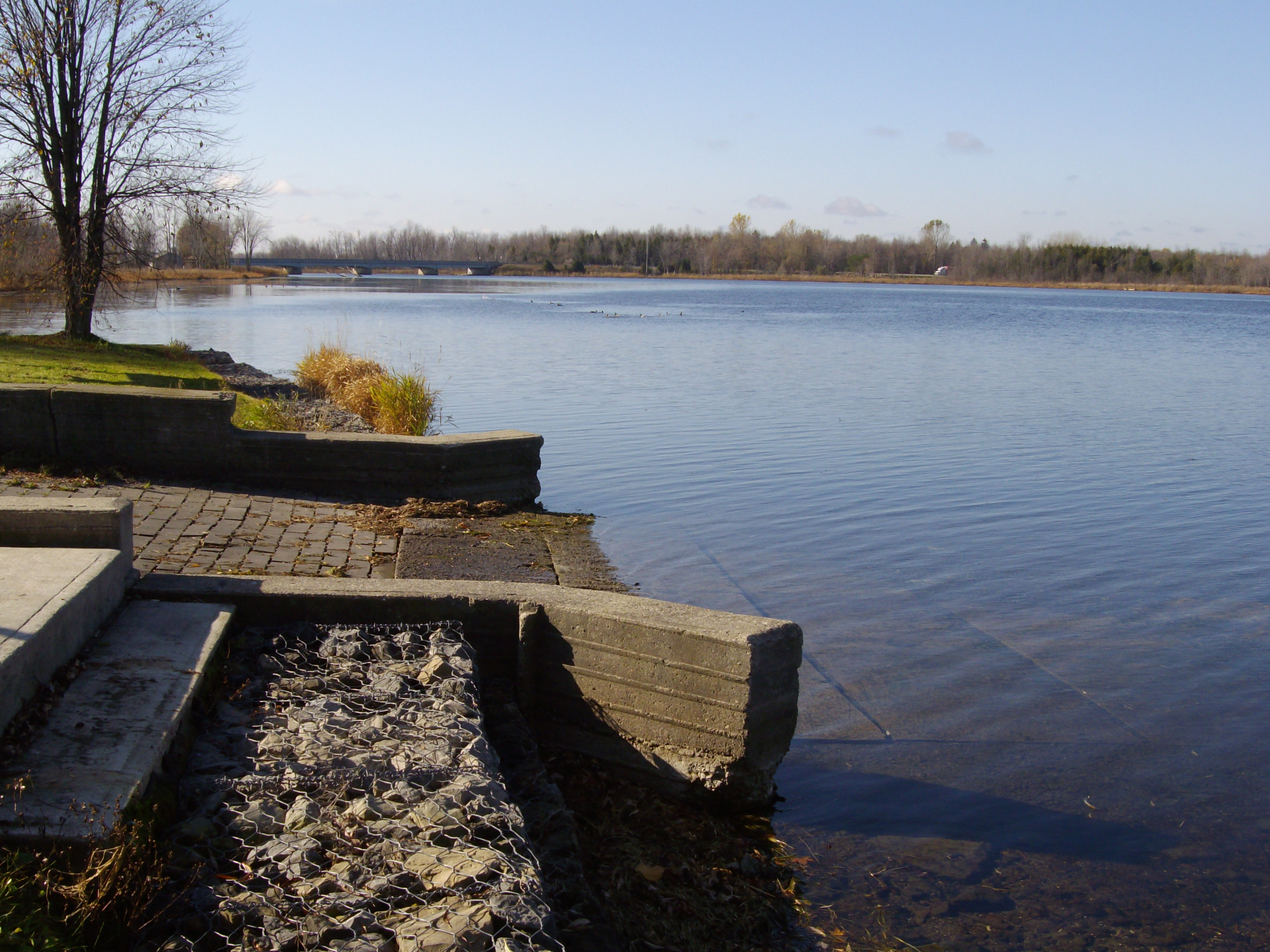 This totally deserted launch ramp, just downstream of the Highway #7 bridge in the backgound here, testifies to the lonliness of the lakes in this area at this time of the year. Like, Nobody is out there fishing right now.
In the past, when I used to own cars, I fished a lot of the local lakes in the fall, and often combined a Partridge hunt with a few hours worth of casting from some deserted shoreline. Caught some nice protein and had great sport for my efforts. So, my advice here to You, is to fish on purpose in the fall. It's Big fish time as well so put away the UL stuff and drag out the Hog Handler set-up!

Anyone reading this blog ever launched from here before?
later,
lb
Posted by larrybass at 12:37 PM EDT
Updated: Sunday, 26 October 2008 9:44 AM EDT