Stuff for the woods...
Mood:
chillin'
Topic: Woods stuff..
Here's a little more Woodsy gear that I have a passion for...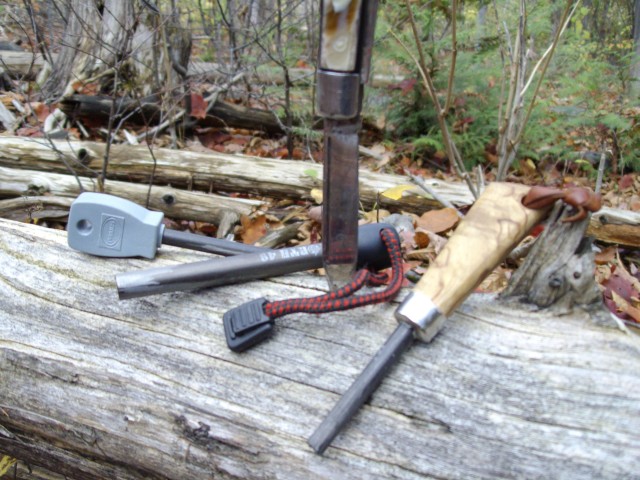 Three neat little "firestiks" and an older folder that's served me well for years. The back of the blade does a fine job of pulling fire outta those cool little high-tech fire starters because it's made of fairly high carbon steel, as some of you may be able to tell from the minor rust etch roughly where the thumb meets the groove on the big blade.

Now, let's go find some properly dried birch fungus...

O.K. I did a wee write up recently on my blog over at Cancer Cure... and thought I'd share that with You in here to-day, in case you know someone with some form of cancer that is looking for positive hope that there is a cure out there...
Or you could shoot right over to this Read This To-day! awesome website right now and get yourself a pile of information that although may be hard to believe, has already saved many people's lives.
To the best of your health...
Cheers!
LB
Posted by larrybass at 5:57 PM EST
Updated: Sunday, 1 February 2009 6:28 PM EST