Friday the thirteenth - 2009
Mood:
not sure
Topic: Lucky or not?
What's your take on to-day's date? Do you believe it's an unlucky day or do you think it's maybe lucky? Personally I've had lots of good stuff happen on this date in the past, so I feel it's lucky for me.

Last year I found a folded up 20 dollar bill on the sidewalk, near my bus stop. That was a rush!
To-day my bod felt (feels) great. Usually, there's a foot thing or a finger thing going on but to-day was pain free and I felt like a young man again. The sun was out for awhile and the snow seems to have lowered itself everywhere I looked this aft. Maybe we're gonna get an early Spring, eh?

Does anyone else out there ever "crack" your knuckles or other joints? I've been massaging my big toes lately and trying to get a crack or two out of them and I believe that this is partly at least, why my feet felt fine to-day. Same for my overworked fingers on both hands. I give them all quite a little workout and twist and flex, session every single day and they are begining to feel and even look better, it appears. Could have something to do with eating even more healthy foods, in the last month or so, as well. Believe it or not...
O.K. Time for another peek at a few of my little Collectibles...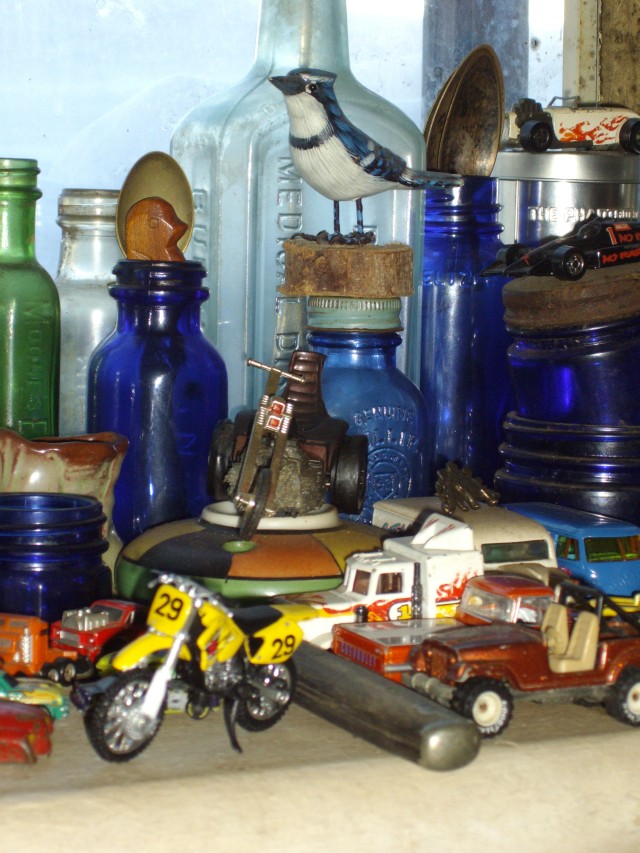 And, a few more...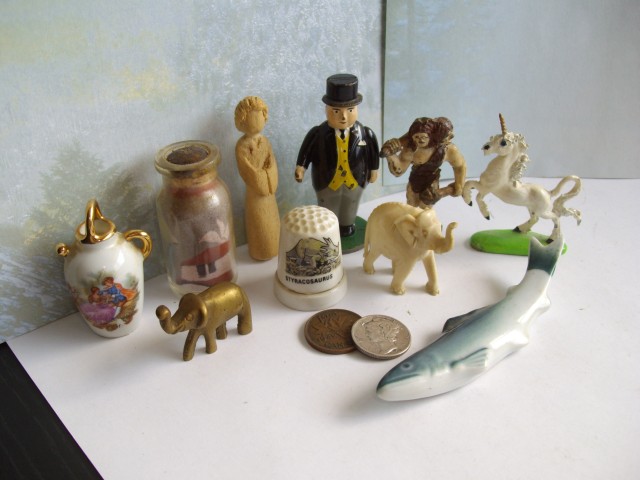 and finally, these harder to find,Mini-Marbles ...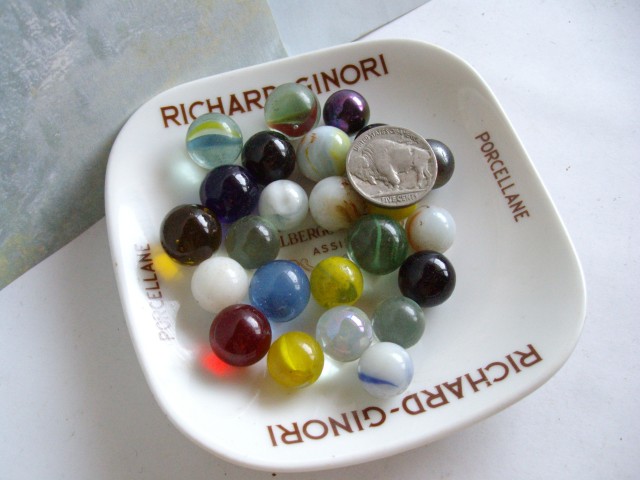 That's it for the 13th of Feb. 2009
LB
over and out...

Posted by larrybass at 5:55 PM EST