Wild plants of Spring...
Mood:
a-ok
Topic: Spring '09
The Ramps are up, the Ramps are up!

This is a shot of the first little patch of Wild Leeks I discovered last week-end. They live in a little hollow down by the creek, in some hardwoods. This is the fourteenth year I've harvested from this spot and they appear to be thriving still.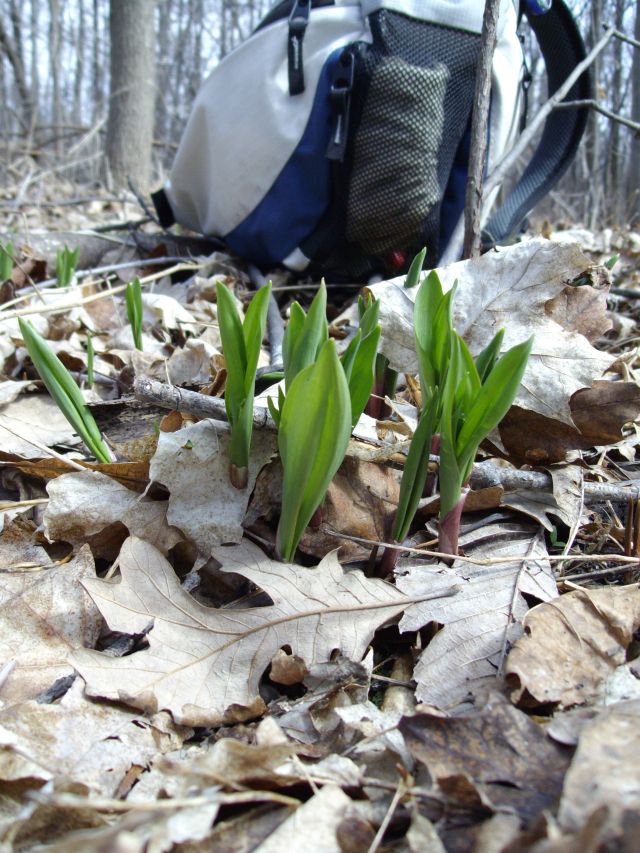 Since these little beauties were just starting to pop, I only harvested a small handfull to take home and munched down on two others to get a jump on my fresh Spring Tonic.

If You've never tried these choice little morsels of Nature's finest spicyness, give them a try this Spring. If You are already a fan of this wild food, then get yourself out there to Your favorite hardwood bush to score your own right about now. They are out there waitin' for you...

While you're out there, keep your eyes peeled for these sweet puppies too.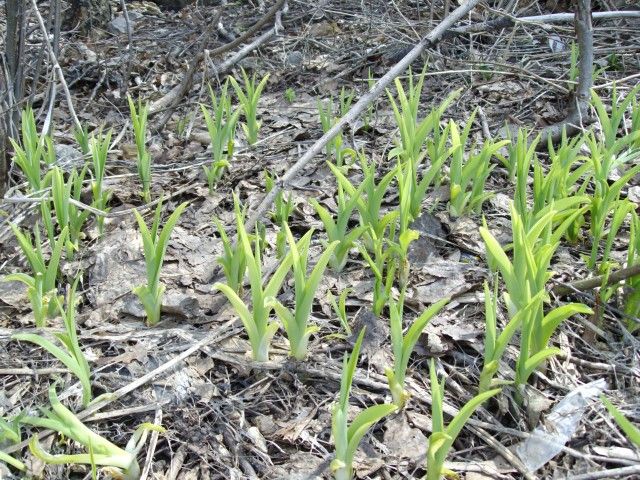 They are none other than the baby shoots of the common Day Lily, the large, bright orange blossomed flower of summer. Steamed for a couple of minutes, with a gob of butter and a dash of sea salt and fresh ground black pepper, they are awesome! Mmmmm...
More wild food stalkin' to come soon...
lb
Posted by larrybass at 1:34 PM EDT