Some Links
Hotwheels with LarryBourgeois
Fastest Toy Cars on the Planet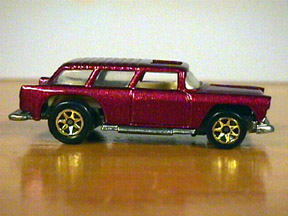 I'ma Nomad and I'ma yours for a mere $6...
Welcome to my little HotWheels website friend! I have around 600 HotWheels in my collection now. Some are mint in the package, lots are new out of the package and some are second or third hand,but still in nice shape. And I also have a fair number of others which are quite oldish and fairly beat up that I can't find better replacements for. Even these "fillers" give me a rush....There is still something special about a second or third generation car with just a few scratches or a little ding or two in the paint that turns my crank. What fun is it really anyway, to be able to only look at a cool little car in a pak, just like at the store, and not be able to actually play with it?? These kool little cars were originally designed to be played with and to be enjoyed by generations of car lovers. Are we (collectors) all starting to forget how to really have fun? These second hand jobbies that are dear to me have definately been played with to various degrees. I've pulled HotWheels out of toy boxes at yard sales and just stood there and shook my head for a second or two. Little models that I had only seen in fancy reference books, suddenly revealing themselves to me, complete with a little road rash but beautiful none the less.
I have another section of cars MNP that are sitting on shelves, ledges, book cases, on top of the T.V. and my computer monitor and almost every other flat surface here in my little Studio apartment. Some of which appear on this page. You see, no matter where I come across these super neat little dudes, I just have to stop and check 'em out. One of the best scores and the one that started me seriously seeking these fast little diecasts,was a Red Baron in pretty fine condition at a yard sale for the paltry sum of 10 cents. What true treasure hunter could resist a deal like that, I ask you? Not this dude! It was a little dinged up but I had never even seen one before so I grabbed it. Hard to beat that kind of purchase price with a big stick. As a matter of fact, what can YOU think of that you can buy for a dime that is even close to being as COOL as a HotWheels vehicle???

Maybe I will add a list or two of what I have available for sale as well as a few more pics and other cool stuff for you to enjoy, time permitting. Let me know if you are interested...

But hey, for now...

Anyone looking for a Gleam Team, '75 Corvette?

Card #1793
The base is bare metal and stamped 1975. I have the Gleamer Patrol Police car
and the 57 T Bird, Gleam car in gold (sorry, no photo yet) foil too. All three for $12 or $5 each, seperately. If you need any of these vehicles for your collection, just let me know with an email. Don't be shy. Email is free. And, I like communicating with other collectors about stuff, as well as collecting these wonderful little vehicles. So, even if you don't need or want any of these few samples here, you can still send me an email to do with HotWheels anytime or click this page into your bookmark or favorites section so it will be easy to get here again.

Anyone need this Way Cool little Z-28 Rat for only $5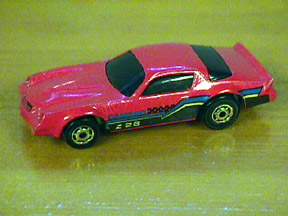 Photo by Bruce@Classiclures.com
Here is one last pic you might like!
Two versions of the same cool little Peugeot Rally car(circa 1988/1989) that dominated the rally scene for a few years in the big car world, MNP for about the price of only one in the pesky old cardboard package . Yours for $15 for the set. First come, first served!
Tired of HotWheelin' for now? Click my favorite little virtual flag to go Fishin' with me for a little bit...
Canada Rocks !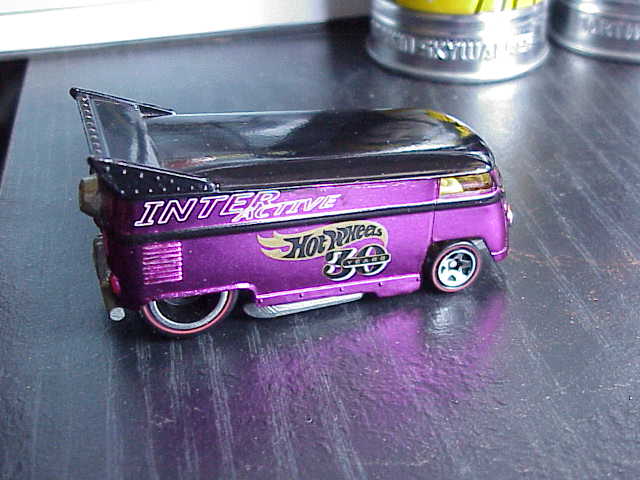 ONLY $15.00 takes this beautiful vehicle home...
Thanx 4 taking the time to cruise into my little Northern HotWheels website to-day. I hope you will bookmark it and come back and visit again soon. :-)
HotWheels Rule!!!

You are, Hotwheels Lover
to surf into my little Canadian HotWheels website. Please come again.

Now, HERE is a powerful deal to get you going, on not only making a website for yourself, but building a whole, kool internet empire of your very own... A real website, marketing techniques, tools, etc. It's all real easy and even FREE to boot! Check it out. :-)
Anyone still need one of these beautiful little, 2004 Fantasy Bikes? This is the first ever mold of this Bike, known in Hot Wheels land already as, the "Croozy Woozy". I guarantee you that this first mold will be VERY popular in the next year or three!
Send me an email if you'd like this little guy. I only have two up for grabs so if you want one of these little die-cast hotties, they will NOT last, so don't wait too long, to send me an email. Three dollars plus shipping, will bring it home to YOU. :-)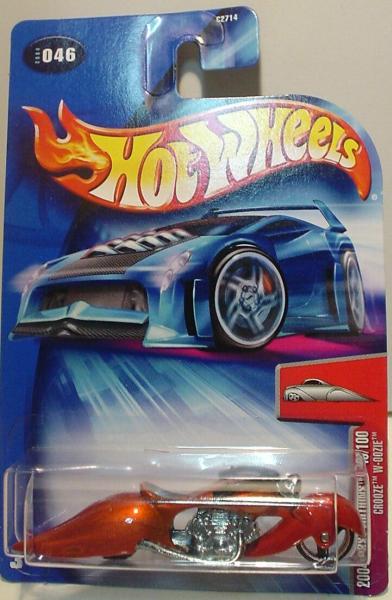 Wanna CruZe for $3.00?
Hope YOU find some real cool little 4 wheeled treasures out there in YOUR travels this year! Thanx again 4 droppin' by...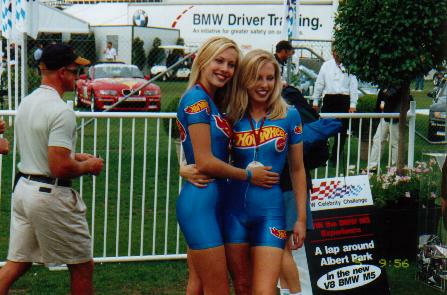 Ya, Now THAT's Hot! :-)
This Canadian based Hot Wheels page, was painstakingly hand-built and is periodically maintained, for your pleasure, by LarryBourgeois, Collector and Canadian Webmaster.

Peace out...
Contents Copyright (c) 1998-2012 By LarryBourgeois...